You will have the best selection of units to choose from at one location. Rather than driving from dealer to dealer, which can many miles in between. This is expensive and very time consuming.
You have the advantage, the dealers know you have a limited time in their display, when you walk on their lot, they have all day to convince you that you are getting a "Deal".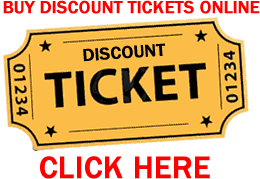 If you run into a negative sales person, you can verify the information by walking over to the unit they are talking about. Factory representatives, every dealer has them and this is the best time to get the best information about a product before you buy. These reps generally have the more feature and benefit knowledge than even the best salesperson, because they only sell one brand. Interest Rates, every time there is a major show all the lenders offer special show rates to the dealers, most of the dealers pass those rates on to you the consumer. These rates usually have a time limit so, by purchasing at the show you could save a lot of money in interest alone. Show Atmosphere, you can walk around, have a beverage, have something to eat and if you want to think over the decision find a picnic table and make a decision at your own pace. The Best Reason, at a "Real" RV Show it truly is a competitive environment, every dealer spends a lot of money to be there and they measure success by results. They are highly motivated to SELL you an RV at the show and the competition is 40' away not 40 minutes away. No matter what they say about getting the "Show" deal next week at the lot, when you go there you are back on their turf. Find your perfect RV and make a "Show Deal" at the show. P.S. If you buy an RV at the show and don't think you saved more than the cost of the parking and admission, contact us and we will reimburse you those costs.
We believe the Best Deals are "Real" RV Show Deals.