Due to circumstances beyond our control, we will not be producing the Fall RV Show at Cal Expo. We are looking forward to having the Spring 2023 RV Show.
The dates are to be determined.
Welcome to the Real RV Show!
2020, the best way to start a new decade is to GO RVing!!! The Spring RV Show is the start of the camping season, It's time to upgrade your RV or buy your first RV to start enjoying the best form of recreation.
Over 30 Years of RV Shows!!!
America has incredible opportunities for camping adventures, there are campgrounds close to exciting activities, like Nascar, Baseball, Spring Training and close to exciting cities to explore. And best of all camping is available in quiet, beautiful places all over this country whether it's oceans, mountains, desert or the wilds of Alaska, We have the best there is in the world and the best way to enjoy is in your own RV.
Dealers are anxious to start their season and are very aggressive with their pricing and they have stocked up so they have a great selection.
There will be special Show Financing.
Factory representatives to answer your most detailed questions
Special Show Deals, because the competition is just across the aisle.
All of these thing add up to The Spring RV Show is the best place to get a GREAT DEAL!

SPRING IS IN THE AIR -- EXCITEMENT IS IN THE AIR! THE SPRING RV SHOW AT CAL EXPO! WE'LL SEE YOU THERE!!

THE BEST DEALERS, THE BEST SELECTION, THE BEST DEALS!
THE RV SHOW AT CAL EXPO!!
Factory Reps
Factory reps will be on hand for Show Only Discounts!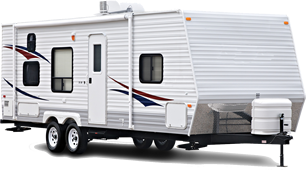 Financing
Banks will be on hand with Show Only Finance rates